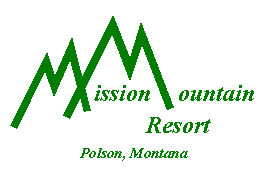 Cabins and Rooms Things to do Prices Find us
The Mission Mountain Resort is a Sanctuary with mountain streams, meadows, wild flowers, rainbow sunsets, starry starry nights and wild critters among feathered friends. Walking shoes and binoculars recommended. Then, down hill to civilization and the bountiful resources in the Valley. An excellent private respite for a family reunion, friends altogether or road weary Tourists. Natures natural environment for a "time out."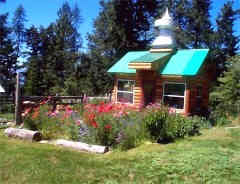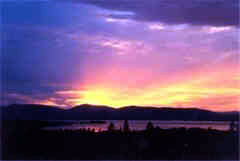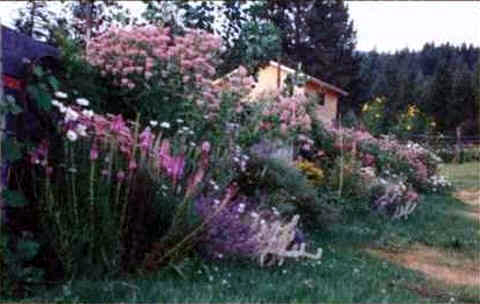 From the Mission Mountain Resort you may also enjoy Flathead Lake, Glacier National Park, The National Bison Range, nine golf courses and other summer events in several local communities. Bring your hiking boots or mountain bike to explore Our Wild West Spread and experience Mother Nature. It is common to see wild critters, eagles and other rare bird species, don't forget binoculars. Hike mountain trails that lead to The Mission Mountain Wilderness and Hellroaring Pass.
SEASONAL JUNE thru SEPTEMBER
Come stay a day, a week or as long as you wish
You will not want to leave our spread...
Mission Mountain Resort
P.O. Box 456
Polson, MT 59860-0456
406 – 883 – 1883